Compostable Bamboo Paperboard Rounds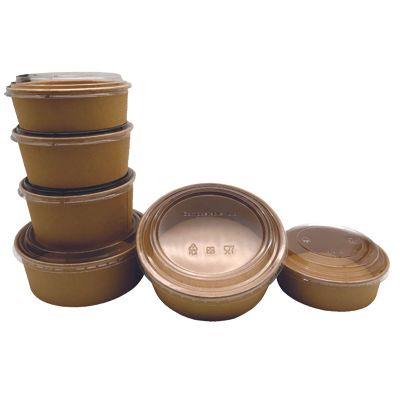 Product Launch Date
01-Jan-2023
Finding the right foodservice packaging can be difficult.
Finding a sustainable product adds to that challenge.

We wanted to offer our customers a versatile, cost-effective container
that is completely compostable and sourced sustainably.
HT Berry is proud to introduce - Compostable Bamboo Paperboard Round Containers!
Our Kraft Colored Rounds are PLA lined with Clear anti-fog PET recyclable lids that nest and stack securely across all sizes!
16 through 44oz. nominal sizes accommodate many cuisines while 6" and 7.25" diameters fit neatly in a variety of bag sizes - including our Smart-Fit Bag!