Delicato - Coffee in beans 1kg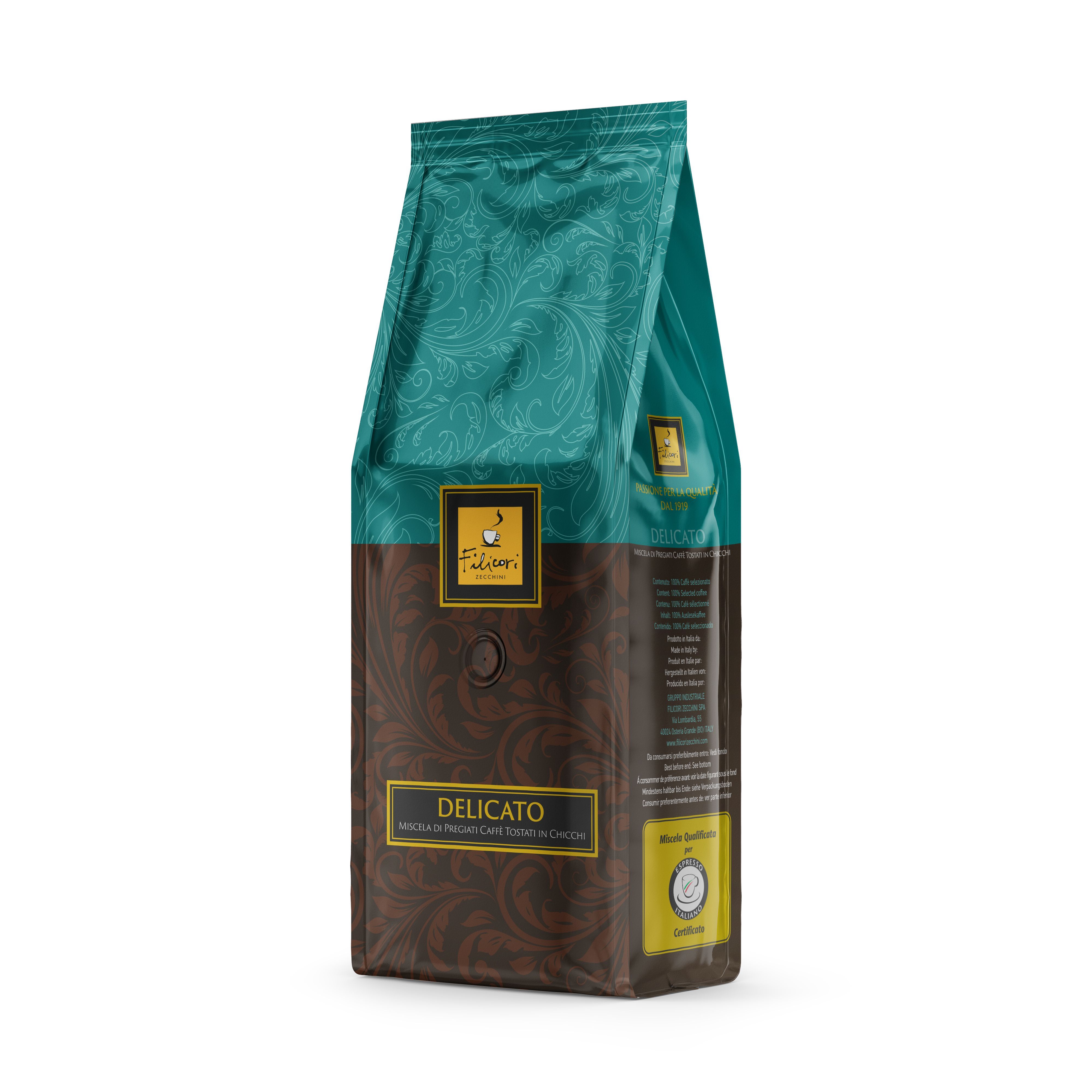 Italian roasted coffee blend in beans. 1kg bag.
The delicate, complex aroma offers notes of dark chocolate, hints of vanilla and a touch of toasted cereals. The medium roasting preserves the natural flavors and a good body, with consistent roundness. Its supreme delicacy is completed by a pleasant acidity. Perfect for a sweet start to your day.