Scan. Split. Tip. Pay. with sunday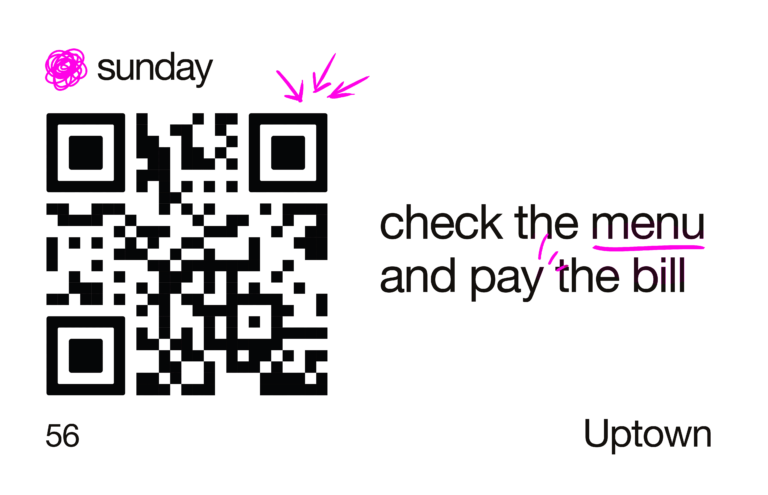 Scan: With any smartphone, customers can scan the QR code on their table to get instant access to the menu. once dishes chosen, a waiter will come around to place the order.
Split: Going out in groups could not get easier. With no more complicated calculations, friends can choose to split the bill evenly or pay for the items they ordered, giving them back control and making service feel like a breeze
Tip: The integrated quick-click feature makes tipping easy, fun and frictionless.
Pay: Rather than waiting for someone to bring the bill, customers can securely pay in as little as 10 seconds using the same QR code.