HostConcepts WaitList, Table Management & Reservations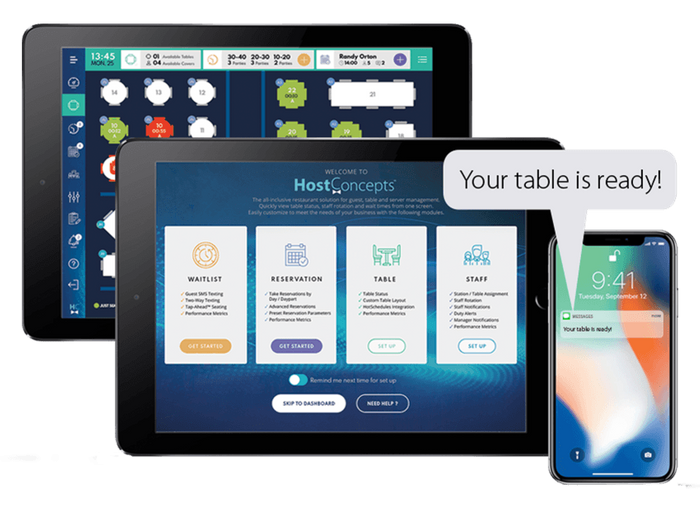 HostConcepts® is an all-inclusive solution for restaurant waitlist, table management and reservations.
Manage your waitlist with unlimited text and call ahead seating. Track reservations and optimize table and server management with ease. Add a JTECH Guest Paging system to ensure you stay connected to all your guests via their preference.