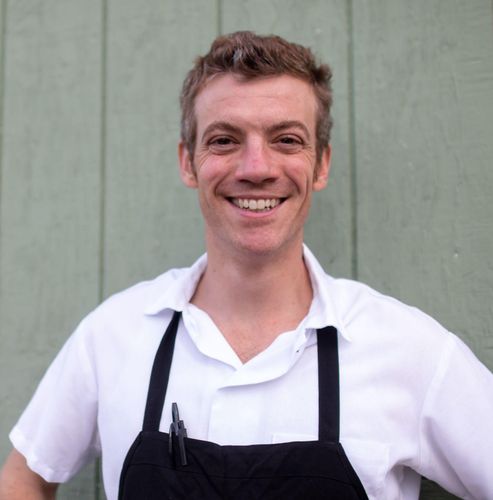 Carl Dooley
Chef, Mooncusser Fish House
Chef Carl Dooley, a Cambridge native, got his first taste of the chef lifestyle—kitchen camaraderie and shift drinks—at a lobster shack in Maine. He was hooked and spent most of his senior year of high school working at Formaggio Kitchen and reading cookbooks. After graduating from New England Culinary Institute, he spent the next seven years working under James Beard award winning chefs Tony Maws, Frank Ruta, and Eric Ripert.
In 2012, Dooley moved to Brooklyn to work at Battersby—Bon Appetit's Best New Restaurant. He returned home a year later to become Tony Maws' Chef de Cuisine at Craigie on Main, earning a "Rising Star Chef" award in 2015.
Dooley's resume was put to the test when he was selected to compete on Top Chef season 13. He had a blast cooking all over California and brought that same energy and enthusiasm home to open The Table at Season to Taste. As Executive Chef of the off-the-beaten bath, 20-seat spot in Cambridge, he paired European technique and a global pantry to create a unique dining experience for his guests, executing a simple philosophy: make delicious food.
In May of 2021, Dooley joined the team at the newly reopened Mooncusser, bringing his craft to the heart of the Back Bay with a menu that celebrates local seafood using bold flavors and the cross-cultural techniques and spices that won him rave reviews and national attention.
When he's not in the kitchen, Dooley enjoys being outside and staying active. On his day off you can usually find him on the tennis court, running with his beautiful wife, Angela, or throwing sticks into the Charles River for their dog Chewbacca.