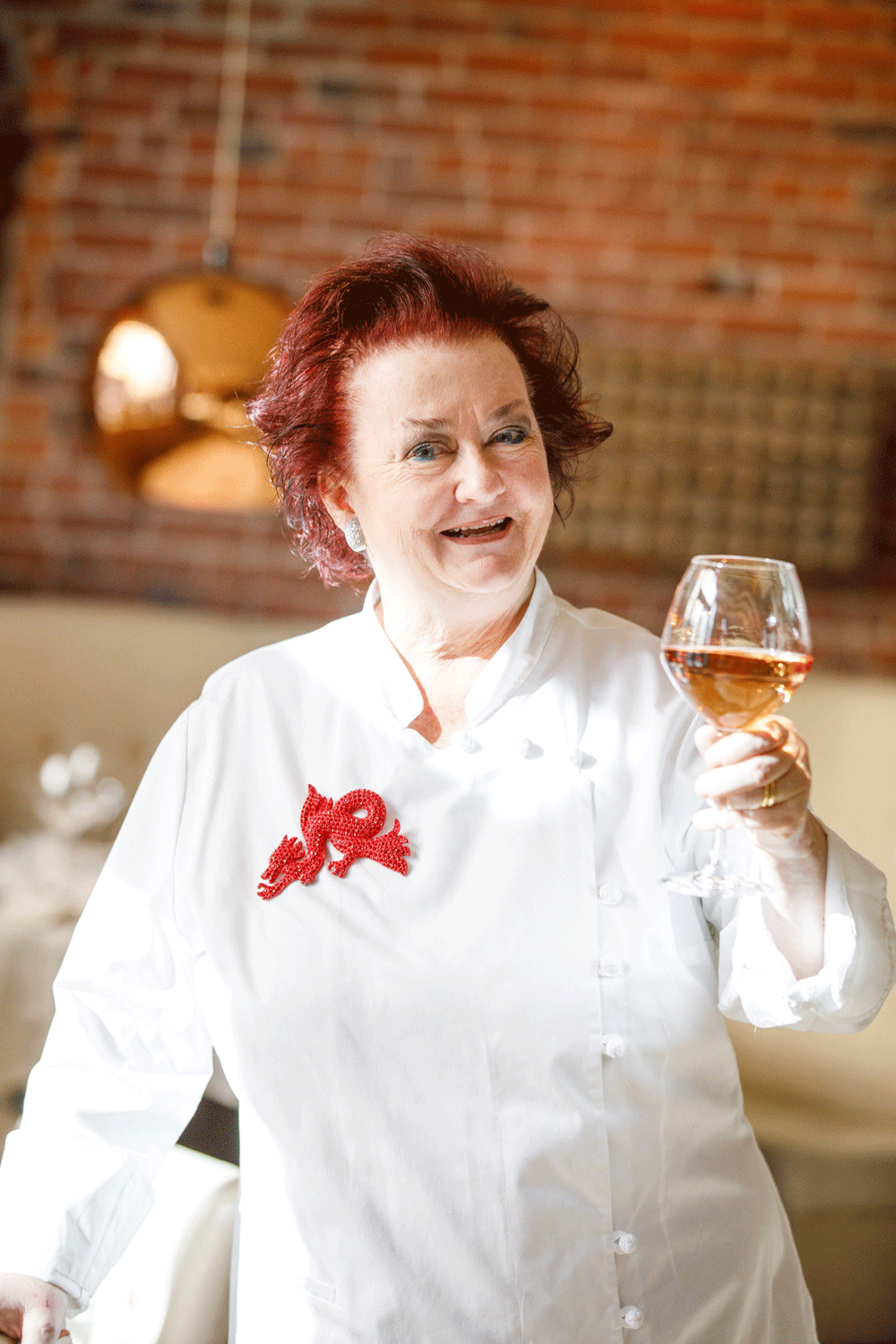 Lydia Shire
Chef
A powerful creative force, Lydia Shire's passion for excellence and culinary talent is evident in all that she does.
Born in Brookline, MA, and raised by artist parents, Shire grew up learning the importance of bringing quality to everything you do in life. At age four, Shire was peeling garlic alongside her father as he cut out recipes from The New York Times. Her first professional position was slicing paté and opening oysters as the "salad girl" at Boston's revered Maison Robert. In 1971, Shire attended London's Cordon Bleu Cooking School, after which she returned to Maison Robert but this time as a line cook. Three years later, in 1974, Shire became the head chef of this prestigious dining room.
Throughout the '70s, Shire made her mark in Boston's most respected restaurants: Harvest, Café Plaza at The Copley Plaza Hotel and Parker's at the Parker House Hotel. In 1982, she opened Seasons at the Bostonian Hotel with Jasper White. The restaurant and the chefs quickly became nationally recognized for culinary "excellence" and "daring" – two words that still embody Shire today. The James Beard Foundation awarded Shire the "Who's Who of Food & Beverage" award in 1984. In the fall of 1986, Shire was asked to open the new Four Seasons Hotel in Beverly Hills, CA. This move made Shire the first female Executive Chef in the Four Seasons Hotels & Resorts Company to open a luxury property. A few years later, the sun and glamour of California could not sway Shire from her ultimate dream of opening her own restaurant in Boston and in 1989, she returned to Boston and launched BIBA ("Back in Boston Again").
In 1992, the James Beard Foundation honored Shire as "America's Best Chef – Northeast." That same year, Food & Wine reported that Shire was "One of America's Top Ten Chefs." After opening Pignoli, a robust Italian bistro in Park Plaza, to rave reviews in 1994, Shire earned the prestigious Ivy Award by Restaurants & Institutions magazine, and the James Beard Foundation again acknowledged Shire, this time nominated as "One of America's Top Five Chefs" in 1996.
In 2001, Shire sent a shock through Boston's culinary scene as she dared to take over the city's venerable Locke-Ober. Again, she made history as the chef and owner of an institution that had prohibited women from its dining room for 97 years. Shire restored the restaurant's opulence and grand tradition of fine American and European cuisine.
In 2003, Shire impressed Bostonians once more with her reincarnation of BIBA, transforming it into Excelsior, a bold, contemporary eatery with a glass elevator shaft that houses wines in the center of the dramatic space. Four years later, in 2007, Shire opened Blue Sky in the beloved York Beach, ME. Here, a true Maine setting and New England menu allows Shire to showcase her obsession with lobster, with nine unique dishes on the dinner menu featuring the crustacean.
Shire launched her sixth culinary destination, Scampo, the dynamic first floor restaurant in Boston's Liberty Hotel, in 2008. Recognized that year by Esquire magazine as one of the "Best New Restaurants" in America, Scampo defies tradition with its Italian-inspired cuisine unrestrained by borders and inspired by flavors of the Mediterranean and Middle East. During the summer of 2010, Shire opened the internationally eclectic Towne Stove and Spirits in Boston's Back Bay neighborhood which was also recognized by Esquire magazine as "Best New Restaurant" in 2011. The same year, Shire also was named amongst "The Top 10 Most Badass Women Chefs in America" by The Daily Meal.
Shire's kitchens have been a training ground for some of the city's finest culinary talent, such as Jody Adams, Dante de Magistris, Gordon Hamersley, Amanda Lydon and Susan Regis. An avid collector, Shire's zest for life is fueled by her love of travel and her eye for quality. She has logged thousands of miles traveling the world, bringing to her home and restaurants additions to her collections of copper, silver, antique children's clothes and photography. Her collection of culinary relics includes doll size antique stoves, a brass pie crimper and miniature waffle iron. Shire lives in Stoneham, MA with her husband, Uriel Pineda.