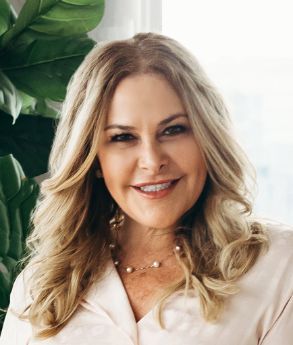 Marjorie Morrison
CEO and Co-founder, Psych Hub
Marjorie Morrison is a visionary and passionate advocate for mental health education. Driven by the belief that evidence-based information should be available
to everyone, Marjorie has combined her 25 years of clinical experience with digital technology to create Psych Hub, the world's largest mental health education and
connection platform.
As CEO and Co-founder, Marjorie has led Psych Hub's rapid growth and pioneered new thinking around the design and delivery of evidence based educational content for
some of our most vexing mental health issues. Today Psych Hub has an audience of close to 1 million monthly viewers on YouTube, more than 1000 educational assets,
and 800-plus committed partners spanning Fortune 100 companies, government agencies, universities, and nonprofits.
Prior to co-founding Psych Hub, Marjorie was the founder and CEO of PsychArmor Institute, a 501(c)3 non-profit organization committed to bridging the military-civilian divide through educational content designed for people that support military service members and their families. Under her leadership, PsychArmor flourished and is now widely recognized as the "Best-in-Class" resources to learn how to hire, retain, and support military veteran communities.
Marjorie is a CA Licensed Marriage Family Therapist, a CA Licensed Professional Clinical Counselor, a PPS-credentialed School Psychologist, and the author of The Inside Battle: Our Military Mental Health Crisis. As a renowned subject matter expert, she has been featured numerous times by national media giants such as BBC, NBC, FOX, CBS, CNN, and NPR, and is a regular contributing writer for TIME, Newsweek, The Daily Beast and Huffington Post.
Marjorie is a 2023 Emerson Collective Dial Fellow - a recognition given to remarkable leaders addressing major societal issues in new ways - as well as a 2022 Nashville Healthcare Council Fellow. Over the years, she's been recognized by numerous publications and advocacy organizations for her continued leadership, most recently as Smart Business Dealmaker of the Year and Nashville Business Journal Women of Influence.
A California native, Marjorie splits her time between Nashville, Tennessee, and New York City, and is the proud mother of three adult children: Jacob, Lindsey, and Charlie.