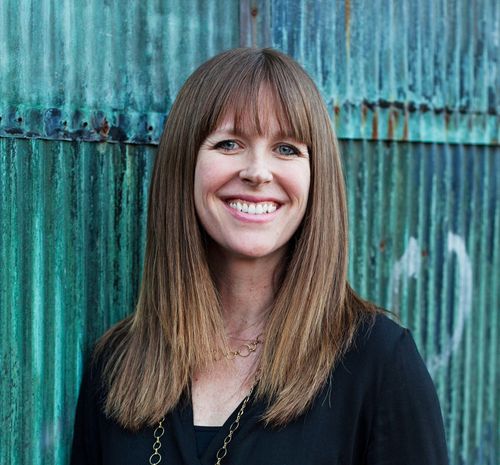 Nancy Cushman
Co-Founder, Cushman Concepts
Co-founder & Co-creator of Cushman Concepts Restaurant GroupNancy Cushman is the Co-founder and Co-creator of the highly acclaimed restaurant group that owns and operates three full service restaurants o ya, Hojoko, and Bianca and four fast casual concepts gogo ya, Ms. Clucks Deluxe Chicken & Dumplings and Mr Roni Cups.

Prior to opening her first restaurant o ya in 2007, Nancy spent over a decade in Account Management at top advertising agencies in the country including Leo Burnett, Arnold Worldwide and Hill Holliday, working on major national food clients, including Pillsbury, Green Giant, Old El Paso, Ocean Spray, Dunkin' Donuts and Procter & Gamble. Following Account Management, Nancy spent a number of years in advertising human resources gaining experience from senior level management coaching to recruiting and training which would prove invaluable for opening her own businesses.

Nancy is also a certified Advanced Sake Professional and created and developed the sake program at o ya. Her passion for sake was first sparked 20 years ago during her advertising career in Chicago. After her first sake experience on one of her first dates with now husband and business partner, James Beard Award Winning Chef Tim Cushman, she became fascinated with sake and made studying the beverage her mission. She left her career as an advertising executive and in 2006 and she completed the Sake Professional Course in Japan with John Gauntner, who is recognized as the world's foremost sake expert. In 2012, Nancy travelled back to Japan to complete the Advanced Sake Professional Course and is certified as an Advanced Sake Professional.

o ya has received numerous awards in the past fifteen years, including being named by the New York Times' Food Critic Frank Bruni as the #1 new restaurant in the U.S. outside of New York, multiple Best of Boston awards from Boston Magazine, being a top Zagat rated restaurant in Boston and making the short and long lists for additional James Beard Foundation nominations.

Hojoko opened in 2015 and is a Japanese-inspired izakaya in The Verb Hotel in Boston's Fenway neighborhood. Hojoko has become a go-to spot for creative food, cocktails and music. In 2019, two new fast casual concepts were created and launched at Time Out Market also in Fenway: gogo ya, offering crispy nori sushi tacos and bento bowls, and Ms. Clucks Deluxe Chicken & Dumplings, offering a variety of Asian inspired favorites such as karaage Japanese chicken and a signature 48-hour-chicken-broth dumpling and ramen noodle soup.

In March 2020 the grand opening of a new American neighborhood concept Bianca in Chestnut Hill at The Street was unexpectedly postponed due to the pandemic. Bianca later opened in Fall of 2020 and features wood-grilling and a wood fired pizza oven. Mr Roni Cups, a new Roman style pizza fast casual concept, was launched simultaneously to fulfill the increasing demand for high quality carryout.

Nancy is actively involved in multiple industry organizations outside of the restaurants she owns. She serves on the Board of Advisors for Massachusetts Restaurants United providing a voice and advocacy for independent restaurant owners, a Co-Host of Let's Talk Womxn Boston that supports and promotes women entrepreneurs in the food industry, and she is highly involved with the Charles River Dining Collaborative, a sub-group of the recently expanded Charles River Regional Chamber, where she collaborates and represents owners of restaurants outside of Boston in the Newton, Needham, Wellesley and Watertown communities. She is also a Senior Fellow at Food Sol, Babson's Food Entrepreneurship program at The Lewis Institute.