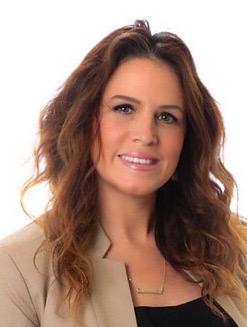 Nicole Olivier, CSS
Vice President of Sales
,
Martignetti Companies, Excel Division
With 20 years of experience on the beverage distributor side of the business, Nicole has been a leader and innovator within Martignetti Companies as well as a strong advocate for the restaurants that she has served. Her 'never stop, never settle' mentality is evident in the several roles she has led within the wine & spirits industry. Currently, she leads a team of 60, as Vice President of Sales of the Excel Division.
A foodie at heart, with a passion for a fine glass of wine, a curated cocktail, or a simple sip of scotch whisky, she will never deny that the most memorable food & wine experiences have always been defined by a perfect mix of good company and ambiance.
Nicole has won several awards and accolades in her tenure. Salesperson of the year, the prestigious honor as Keeper of the Quaich, Ambassador of CORE, and is a Founding Member of the Martignetti Woman's Symposium. She even once convinced a famous brewery to brew a beer after her. They sold 800 cases of beer with her picture and name on it! Step aside, St Pauli Girl! She attributes any honor or accomplishment to a few tips: Don't be afraid to do what others won't, always ask the question, never stop learning, anticipate change, know when to take a break, and lift-up others along the way. The rest works itself out.