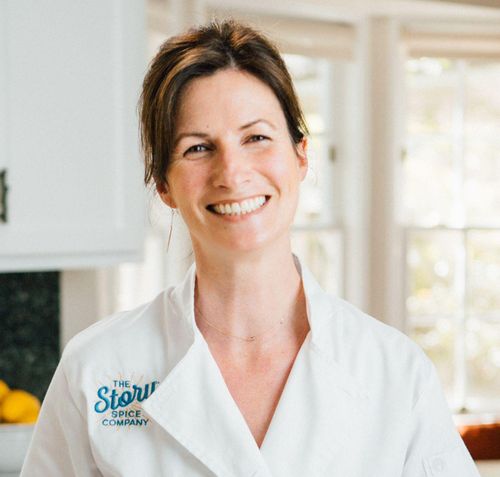 Renee Guilbault
Founder, Essayer Food Consulting
Renee Guilbault, brings over twenty-five years of experience across several sectors of the food industry, with expertise in large scale, global, multi-unit food and beverage operations. Before launching her consulting firm, Essayer Food Consulting, Renee held leadership roles at Pret A Manger, Bon Appetit Management Company at Google, Compass Group, and Le Pain Quotidien where she was instrumental in executing operational, high-volume strategies and developing revolutionary food programming that remains in place all over the world. Along the way, Renee has been an Executive Chef, a private Chef, run a catering business, acted as an ingredient broker for American food manufacturers, had a side gig cooking at the American Embassy Residence of the OECD Ambassador in Paris, been fired as a Server from California Pizza Kitchen, been Head of Food for a food-tech-startup called Sprig Inc, cooked for the Royal Automobile Club in London, along with several others.
Additionally, Renee held a role on the Los Angeles Food Policy Council Leadership Board and its Coordinating Committee for five years in support of her commitment to a more just and sustainable food system for all and has worked as a Board Advisor to both regional food system projects and private sector efforts.
Renee has a new book coming out in January 2023: A Taste of Opportunity: An Insider's Guide to Boosting Your Career, Making Your Mark, & Changing the Food Industry from Within, where she shares stories, recipes, and leadership lessons in order to show you the enormity of what's possible in the world of food and give you the tools to make this industry work its magic for you.
Renee currently lives in Boston with her family although "home" is always Pasadena, CA - where the avocadoes and citrus grow freely, and sunshine is on the menu most days of the year.