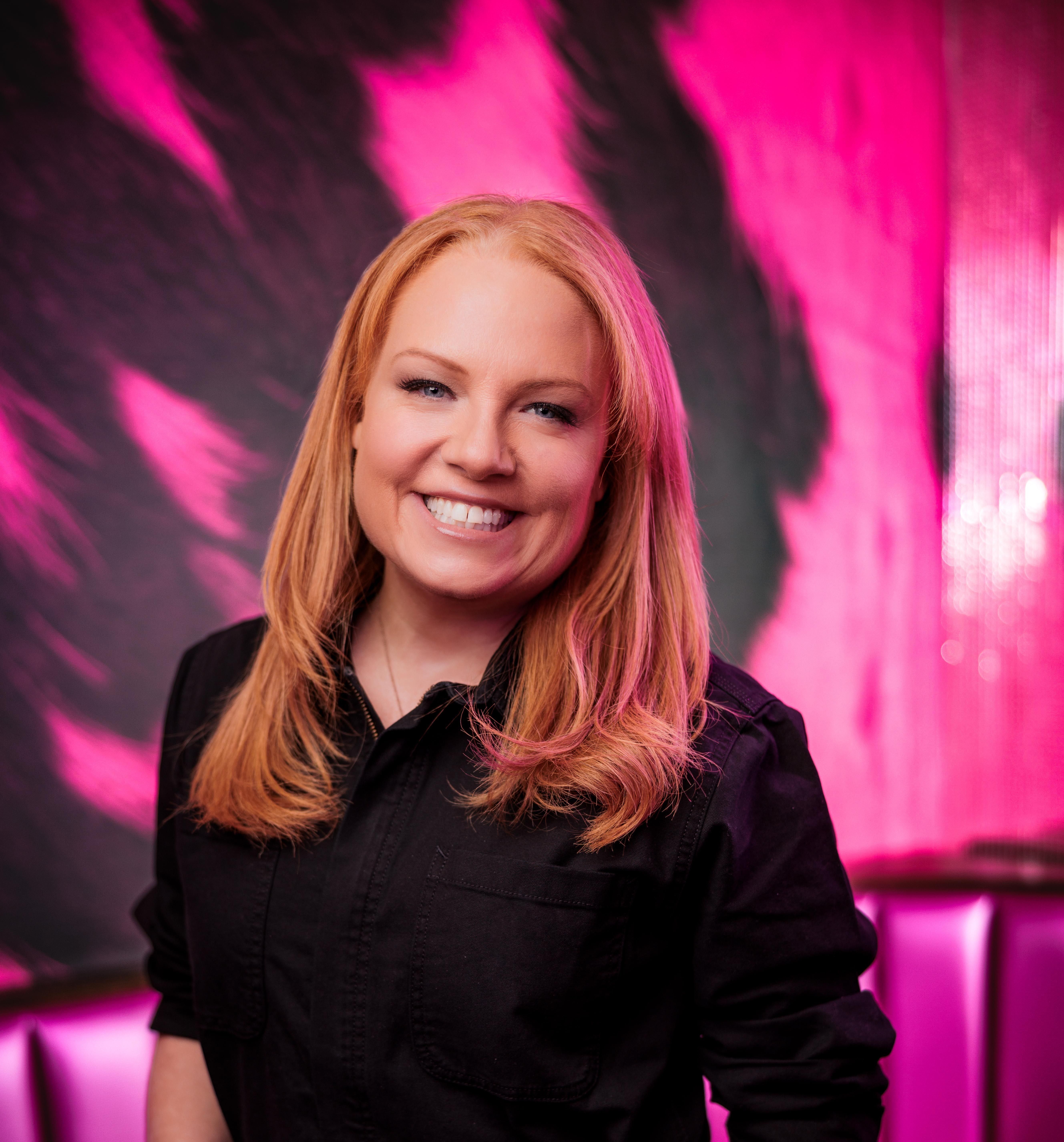 Tiffani Faison
Owner/Chef, Big Heart Hospitality
Chef, Restaurateur and TV personality Tiffani Faison has made a name for herself nationwide for her dynamic personality, culinary prowess, and fierce work ethic. Under Big Heart Hospitality, her Boston based restaurant group, she creates restaurants that are warm, inspired and instantly loveable. These include Sweet Cheeks Q, Fool's Errand, and her recently opened flagship Tenderoni's Fenway, all located in Boston's Fenway neighborhood. Earlier this year, Tiffani opened Dive Bar, Tenderoni's and Bubble Bath, within Downtown Boston's High Street Place food hall. Tiffani is a star on Food Network. In 2022, she won Season 3 of Tournament of Champions, placing first among 32 of the world's greatest chefs. She serves as a judge on Chopped, Guy's Grocery Games and has co-hosted Beat Bobby Flay as well as this past summer's hit culinary competition show, Beachside Brawl.
Tiffani began her career working under such renowned chefs as Daniel Boulud, Alain Ducasse, and Todd English. In 2006, early into her career, she was cast on the very first season of Bravo's Top Chef, and placed as runner-up. From there, she worked in prestigious kitchens in Nantucket, New Orleans, Los Angeles, and San Francisco before returning to Boston in 2010 to become Executive Chef of Southern Italian restaurant, Rocca Kitchen & Bar. After transforming Rocca into a critically acclaimed dining destination and garnering a three-star review from The Boston Globe, Tiffani set her sights on creating her own restaurant.
She opened Sweet Cheeks Q in 2011 in Boston's Fenway, contributing to the urban revitalization that the neighborhood has since experienced. Drawing inspiration from her love of Southern barbecue and extensive travels in Texas, Sweet Cheeks Q became an instant hit for its laidback Southern charm and addictive offerings: Heritage Pulled Pork, Brisket, Buttermilk Fried Chicken and Biscuits with Honey Butter. Shortly after opening, Sweet Cheeks Q garnered a three-star review from The Boston Globe, and it has since been awarded "Boston's Best Barbecue" numerous times by Boston magazine. Nationally, Forbes deemed Sweet Cheeks' biscuits the "Best Biscuits in the World" and Southern Living included the restaurant as a destination on its "Great American Barbecue Bucket List." Most importantly though, Tiffani created a restaurant that is both a neighborhood gem and a dining destination attracting guests from near and far who are simply seeking the city's best 'cue. 
In December 2015, Tiffani expanded on her culinary skills, creativity and business savvy with Tiger Mama. Tiger Mama and its Southeast Asian menu set a new benchmark, both for Tiffani's career and Boston's dining culture. The restaurant closed in Winter, 2021. In August 2018, Tiffani opened Fool's Errand, a cocktail bar where guests can find an irreverent, snack forward menu and internationally sourced wines and aperitifs.

The following year, in August 2019, Orfano, Faison's subversive Italian American restaurant, burst onto the scene and won diners over for being delicious, elegant, humorous, and distinctly different than anything else in Boston. Food & Wine included Orfano as one of its "19 Biggest Restaurant Openings of 2019". Orfano stole hearts for three years before closing in summer 2022.

In March, 2022 Tiffani opened three distinct concepts within Downtown Boston's High Street Place, a much-anticipated food hall for the city. A testament to her versatility in the kitchen, within a matter of feet she offers guests completely different culinary experiences. At Dive Bar, "Southern Gulf tradition meets classic Coastal New England" with a playful raw bar menu, while at Tenderoni's Tiffani serves old school pizzas and grindahs that throw it back to the 70s and 80s. Finally, at Bubble Bath, Bostonians can enjoy a Champagne focused wine bar that cheekily pairs its pours with gourmet hot dogs and popcorn.
In November 2022, Tiffani opened a flagship Tenderoni's in her former Tiger Mama restaurant space in Fenway. This iteration is the "mother ship", as she explains, expanding upon her popular Tenderoni's location within High Street Place. The exciting "Italian-American-ish" concept places fun and delicious at the forefront of the guest experience while offering a raucous atmosphere inspired by the best of 70's and 80's nostalgia.

Marking her many culinary achievements, the James Beard Foundation has nominated Tiffani as "Best Chef: Northeast" four times (2018, 2019, 2020 and 2022) and Boston magazine awarded her "Best Chef: General Excellence" in 2016 and 2022.  In 2016, 2019, and 2022 the Boston Business Journal named Tiffani to its "Power 50" list, celebrating individuals from Boston's multiple industries and professions who are making a difference in their business communities. In December 2019, The Boston Globe named Big Heart Hospitality as "Restaurateurs of the Year" and Eater named Tiffani "Empire Builder of the Year".
Tiffani currently serves on the Board of Directors for Women Chefs and Restaurateurs and BAGLY (Boston Alliance of Lesbian Gay Bisexual Transgender Queer Youth). In September 2019, she was appointed to The Commonwealth of Massachusetts' Restaurant Promotion Commission for her commitment to the state's restaurant business as a whole. In June 2022, Faison was honored to throw out the first pitch of the Red Sox game in celbration of the team's annual Pride Night at Fenway Park. Tiffani lives in Boston and is a tireless advocate of LGBTQ human rights.