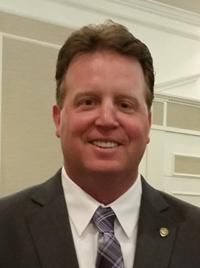 Todd Snopkowski
Todd Snopkowski, a pioneer in the food industry, has been leading the charge on workforce development, community building, sustainability and hunger alleviation for more than three decades. All of these personal priorities are present in every project that he's involved with – most notably, Snapchef, which he founded in 2001 – and the 501c3 Snapchef Foundation, which he founded together with his wife Daniela in 2015.
The genesis of Snapchef was formed during Todd's tenure as NE Regional Chef at the food service conglomerate Aramark, when we routinely had trouble finding qualified kitchen staff who had the right training and attitude. He was also profoundly influenced by his experience as Chef for The Olympic Village in Atlanta, 1996 – at which he led a team of 72 cooks which fed 15,000 athletes daily for two weeks. Through these experiences, Todd learned that creating win-win environments with a commitment to community would be the key ingredients for any successful enterprise.
Todd foresaw not just a solution to the acute shortage of trained temporary kitchen staff across the food service industry. He saw the opportunity to change lives – and change communities. Snapchef was not to be just an employment agency. Snapchef would be a holistic organization with a mission – dedicated to positive social impact by celebrating food as art and personal expression, sustenance, workforce development and community building.
Todd's commitment to developing people – and supporting communities – has helped Snapchef grow to more than 1,400 employees. His unique "earn and learn" Fast Track culinary training method to get people started in the business has become a pioneering model of industry-sponsored workforce development.
Through his efforts, Snapchef increasingly collaborates with all levels of government and organizations to explore new ways to serve community members. Snapchef has received numerous awards for community entrepreneurship and continues to have a profound effect on the lives of its staff through job training and creation.
Todd holds a graduate certificate in Small Business Entrepreneurship from Boston University. In 2015, he was the recipient of the 2015 SBA Small Business Person of the Year Award for Massachusetts, as well as an Entrepreneurship Award with Boston Children's Hospital. In 2016, Todd received the Interise Good Citizens Award for the positive impact that Snapchef has had in the communities in which it operates, and in 2017 he received the Massachusetts Restaurant Association Education Foundation Leadership Award.