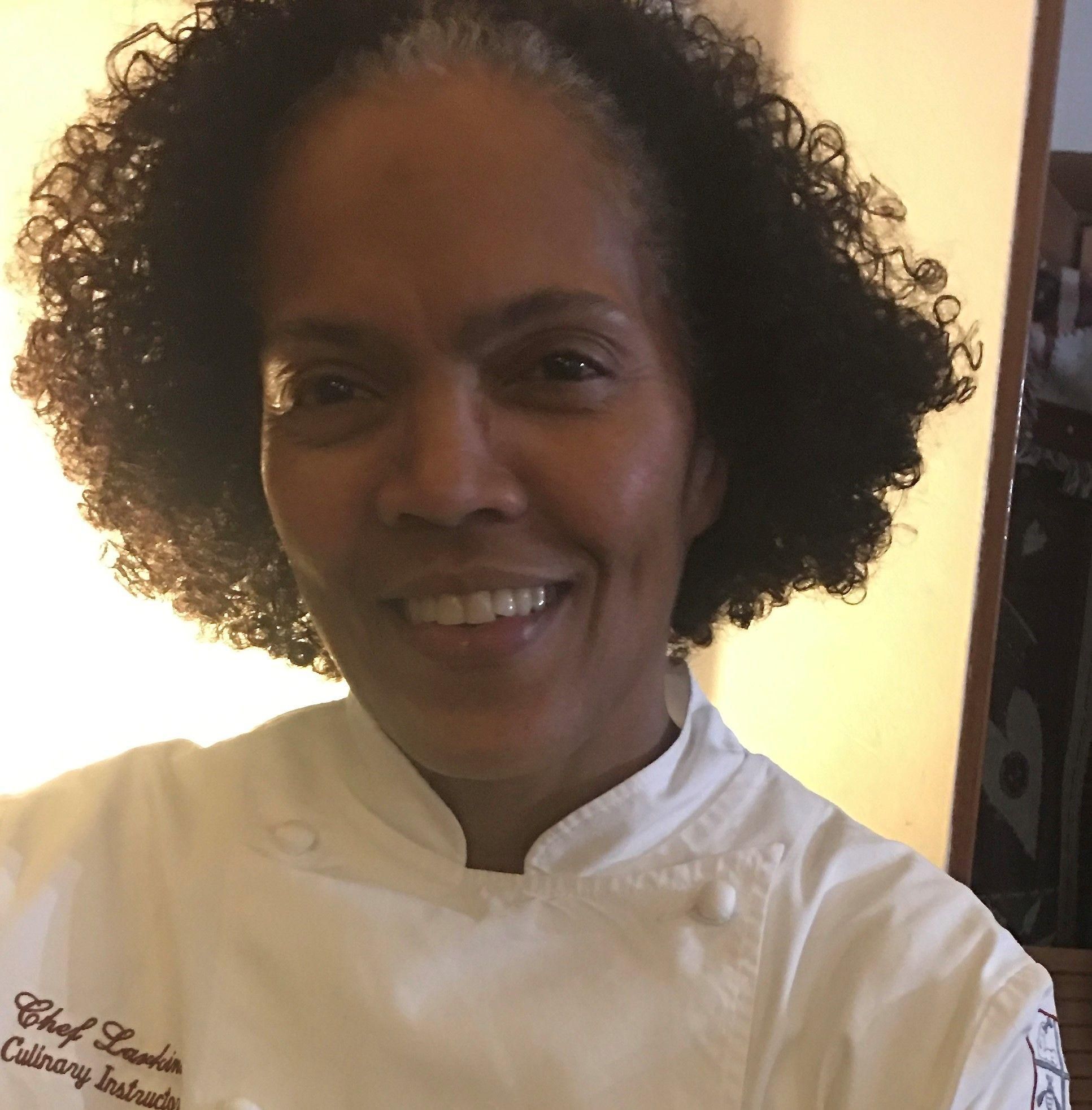 Tonia Larkin
Chef Instructor
,
Madison Park Technical Vocational High School
Art Institute of Atlanta, School of Culinary Arts 1995
Chef Instructor, Madison Park Technical Vocational High School, since 2004.
Growing up in a family who insisted on freshly cooked meals and preached the importance of education, it's no wonder the career paths that I've settled on, have become my passion, my pleasure, also an immense responsibility.
My interest in cooking began at my grandmother's side. She believed in cooking with fresh ingredients, building flavor and complexities from the bottom up. "I never measure, I just know!" Her response when I asked her to teach me how to make one of her recipes... Needless to say, we worked it out!
Homemade marinades for tough cuts of meats, sauces made with a roux (even though that was not her name for it). Peas and beans either dried or freshly shelled when in season, always started with a smoked meat broth. Hoecakes of bread were perfectly made daily and cooked on top of the stove in a cast-iron skillet. Still haven't mastered her technique when making this! Weekend breakfast with the best buttermilk biscuits ever. At least one freshly baked cake and a pie always appeared for the Sunday dinner buffet, without fail. She is still my greatest inspiration.
My entry into teaching happened quite, by accident during a family trip to Boston from Atlanta, GA. While here, I was introduced to a high school that taught culinary arts! I'd never heard of such and I was intrigued. I enjoyed my visit, the students and I created a couple of dishes and had some interesting conversations. I, however, was surprised when the principal, Mr. Charles McAfee, reached out to ask me for a meeting. He presented me with letters written by the young people I'd spent time with, asking him to offer me a job. Long story short, I accepted.
Teaching is not the easiest of professions. It is by far, the most rewarding. My life has been forever changed by all of the students who've allowed me to become a part of their living history. Whatever their chosen profession becomes, it has always been of the greatest importance to me to instill into them that hard work is its own reward, that the skills and ethics we live by in the foodservice industry are transferrable to any profession. And lastly... repetition, repetition, repetition makes masters of us all.