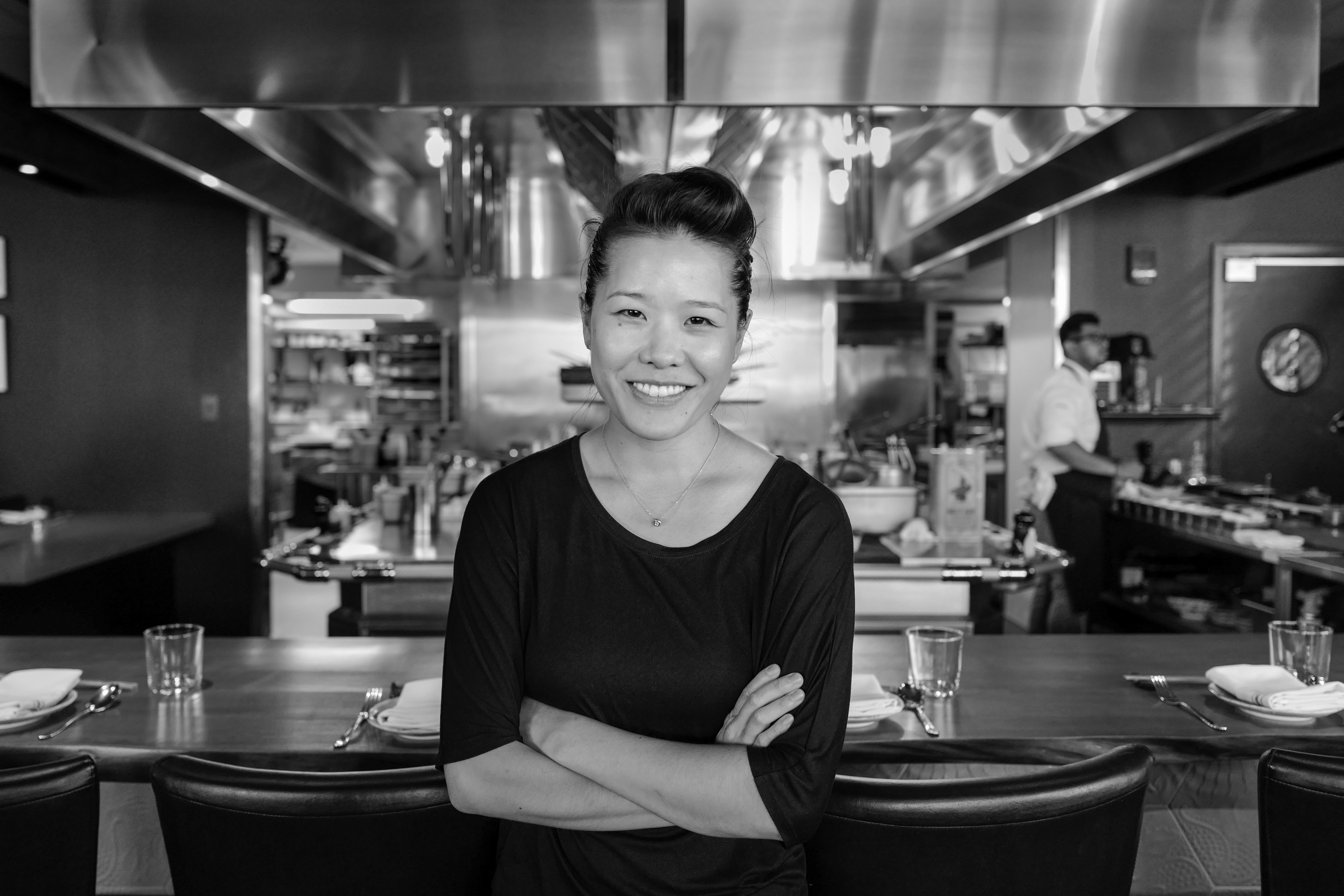 Tracy Chang
Chef/Owner
,
PAGU Restaurant
Tracy Chang is the chef/owner of PAGU restaurant in Cambridge, MA. She is a Boston College alum, with a B.S. in Finance. She holds certificates in pâtisserie from Le Cordon Bleu Paris. She trained with three-star Michelin chef Martin Berasategui in San Sebastian, Spain, and worked on his television programming, communications, and public relations. She is also a teaching fellow at the Harvard Science & Cooking Program, founded by Chef Ferran Adria. Prior to PAGU, she founded a pop-up restaurant, Guchi's Midnight Ramen, and hosted events with restaurants, startups, nonprofits, and universities. She is an alum of the James Beard Foundation Bootcamp for Policy & Change and a 2020 James Beard Best Chef Northeast nominee. She is also a 2020 Star Chefs Rising Stars Game Changer.
During Covid-19, she co-founded two nonprofit initiatives, Off Their Plate (OTP) and Project Restore Us (PRU). OTP serves meals to healthcare workers in Covid-19 wards while providing economic relief to restaurant employees. The initiative expanded to nine cities nationwide, raised $8+million, and restored $4+million for essential hospitality workers. The standard operating procedures (SOPs) she created for her restaurant PAGU, as well as for Off Their Plate, have been compiled into a comprehensive guide by the James Beard Foundation, World Central Kitchen, and the Aspen Institute.
Project Restore Us employs restaurant essential workers to pack groceries for essential worker families in high covid, low-income neighborhoods of Boston. The groceries are safely delivered to each home with a network of volunteer drivers. To date, PRU has delivered over 300,000+ lbs of food to 3000+ households and restored 3000+ shift hours. Chang's work with OTP and PRU has garnered her international recognition, as the Basque Culinary Center named her the top 10 nominees of the Basque Culinary World Prize.