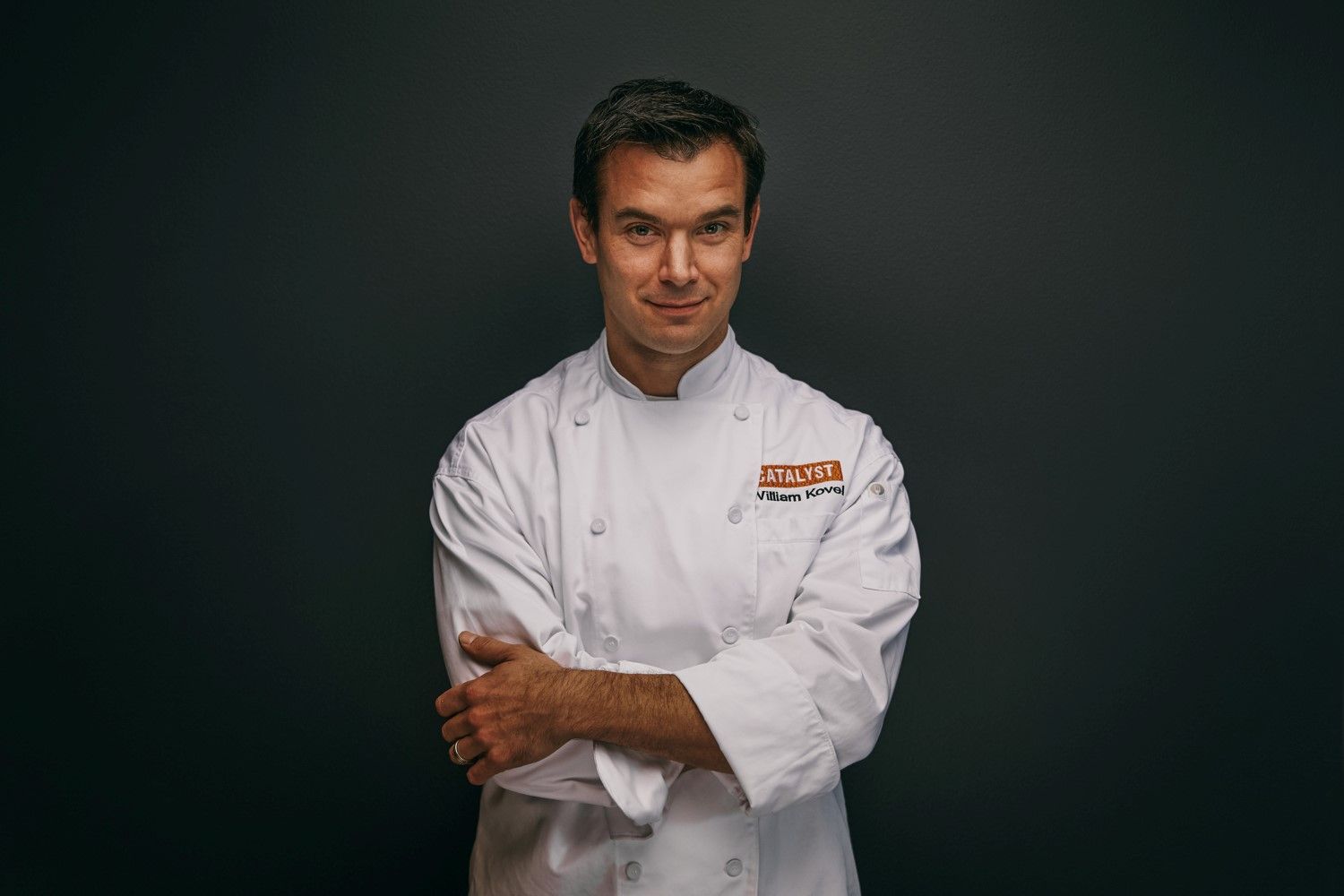 William Kovel
Chef/Owner, Catalyst Restaurant
Catalyst Chef/Owner William Kovel's interest in food "sparked" at an early age and led him to travel in pursuit of delicious food. A native of West Hartford, Connecticut, William Kovel received his degree in Culinary and Hospitality Studies at Southern New Hampshire University prior to moving to San Francisco where he was able to broaden his knowledge of cuisine and technique.
Kovel's culinary career has brought him overseas to London and across the United States before he decided to settle in Boston.
During Chef Kovel's time in San Francisco, he secured an entry-level garde manger position and worked his way up to Chef de Partie where he learned from one of the best chefs in the country, Traci Des Jardins of Jardinière.
Kovel came back to New England and being an admirer of Restaurateur Michael Schlow, he soon joined his team at Radius where he worked his way up to Sous Chef and helped run Chef Michael Schlow's flagship restaurant for three years.
Before opening Catalyst in 2011, Kovel was in charge of the esteemed and award-winning restaurant, Aujourd'hui. When the Four Seasons announced that they would be shutting the doors of the Grande Dame of the Boston restaurant scene in June of 2009, Kovel was ready for a fresh start. His next focus brought him to his own restaurant, which he had spent over 2 years planning and building.​
Kovel lives in Milton with his wife Sara, daughter Grace and sons Owen & Everett. His interests include reading, traveling and most importantly, fishing.